TechLiteracy® for Female Founders
Launch your product with confidence.
On budget. On time. No (bro)lingo required.
TechLiteracy® is a 6-week hands-on program that delivers a detailed curriculum, practical step-by-step playbooks, and live office hours to help you build and launch products with smashing success.
In just six weeks you will...
Decide with knowledge to
Avoid costly disasters with programmers
Knowledge is power and non-technical founders are messed around by costly agencies, offshore teams, even that friend of a friend.
Hire smart to
Reduce risk of product failure
We show you how to look for people with the skills your product requires, not what's fashionable at the moment.
Adopt the right process to
Cut development time in half
Create a continuous improvement cycle for you and your team to avoid nasty surprises and a delayed launch.
We take the guesswork out of building products.
You've got a bold mission. You're trying to change the world. Or at least, make an impactful dent. But in order to do so, you need technology. And, let's face it, to build and launch your product is a struggle."It'll be simple", they said. "Only three months", they said.By now, the developers are making no sense, everything is confusing, nothing is on time, and meanwhile your hard-earned money is slowly evaporating into the ether.You simply cannot afford to continue the status quo.So we created TechLiteracy®, a tailored approach to launching products, for founders just like you.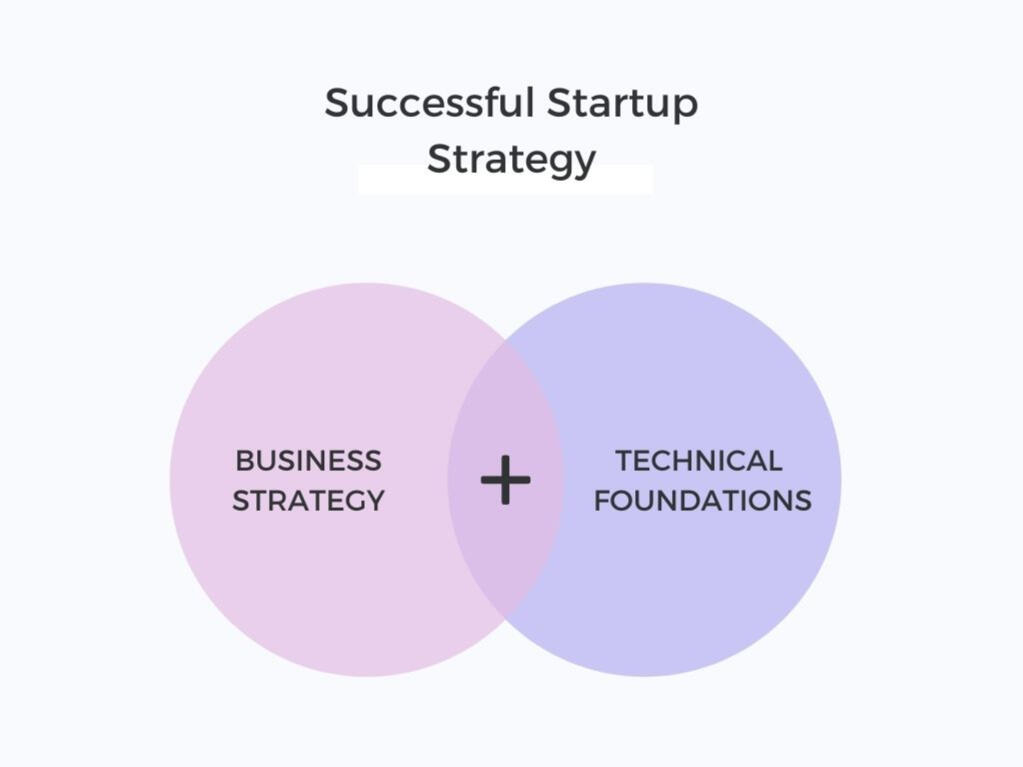 Prioritise a winning product spec
Use the correct technology for your startup
Identify your ideal team & skills
Construct a hiring process that guarantees success
Organise your roadmap and timeline
Establish a fruitful and repeatable process for your team
Who teaches TechLiteracy®?
"For this kind of program to work, you want someone who's done it all. Maxim has experience as a designer, developer, consultant, and founder. She's able to string business jargon and technical expertise together like peanut butter and jelly. It's a match made in heaven."
Maxim Cramer
Maxim runs MENNENIA, a coaching and consulting business for female founders in tech. She is determined to remove as many knowledge, network, and lifestyle barriers for women entrepreneurs so they can launch their life-changing ideas. She blends a deeply technical background with design thinking and strategy, making technology simple and accessible for founders and executives. She's worked on apps that have seen over a million downloads on launch, been featured by Apple in retail stores around the globe, won Emmy's, and now teaches TechLiteracy® so founders can build products with less headache and more confidence.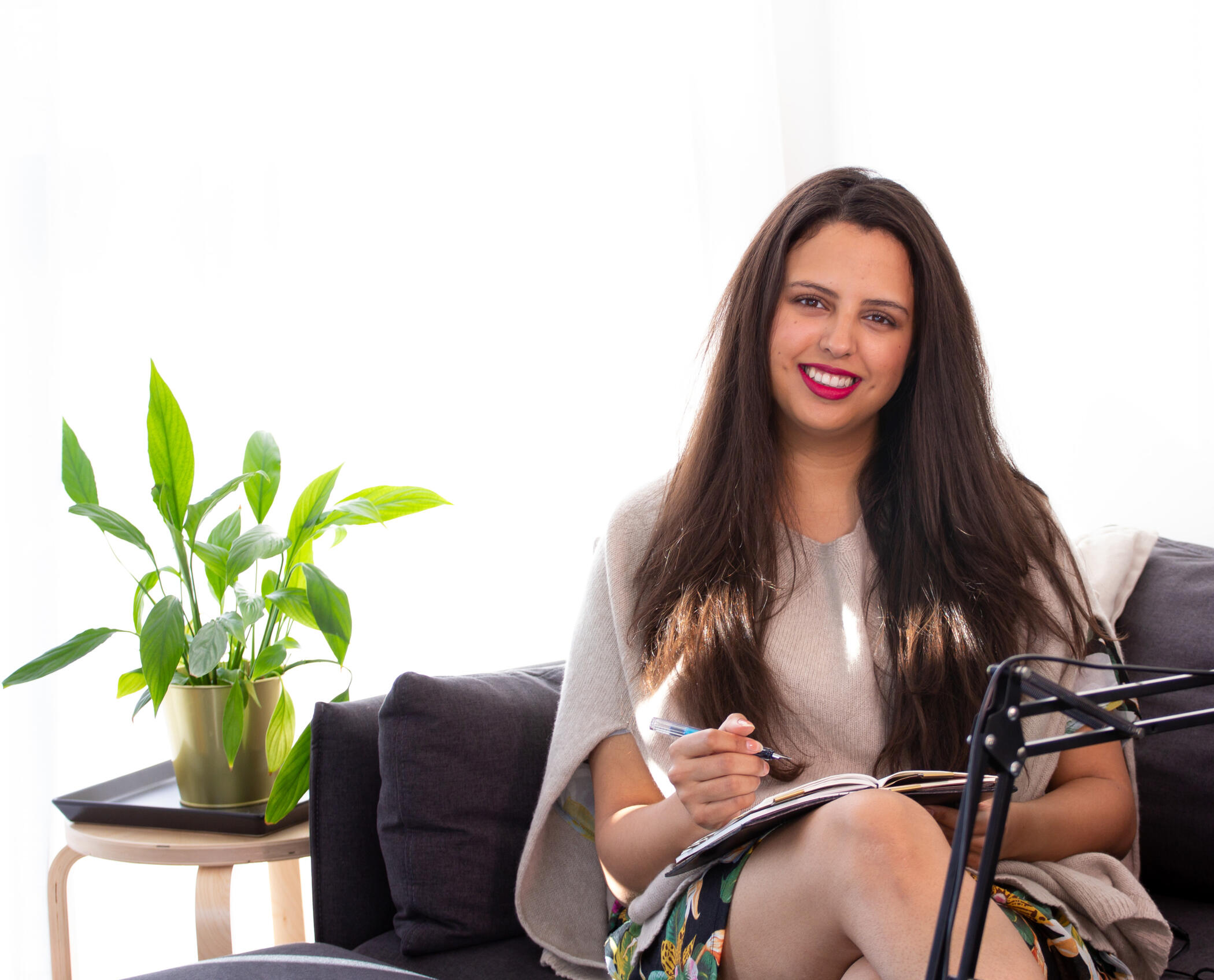 Business & Technology from a woman in tech
"Maxim's ability to unpick the areas of concern, strengths, and weaknesses, while working through all levels of the business and industry, is impeccable. The most unique and valuable aspect of working with Maxim is arriving at a concrete structure for my business. I struggled to navigate the next steps and what my startup would look like in the short and long term. I now have a strategic plan and understand clearly what it takes to propel my business beyond an idea to fully functioning and existing."— Keanna Williams, Founder and CEO Nullus
"I always feel so inspired, motivated, and filled with confidence whenever I finish a call with Maxim. The advice and knowledge she has shared with me has already saved me thousands of $. Maxim's skillset of technical knowledge and being able to translate that to someone with limited prior tech knowledge is incredible."— Jessica Cummins, Founder
What makes TechLiteracy® unique?
There are many wonderful programs that help women founders start their companies. But there are very few made for women, by women, that dive into the technical details required to make it in this industry.Founders tell us that, often, accelerators and incubators don't meet them where they're at. They don't provide a cohesive curriculum with too many guest lecturers, and ultimately they don't focus on actually building fabulous technology.And for the perfectionists among us, we know how hard it is to give up control and get others to do it for us. Great agencies are expensive, bad agencies are bad. CTOs are hard to find, and when you do, they're unaffordable or agree to help you 'on the side', which means you're never a priority.You can continue to try doing it all by yourself, but ultimately, you are wasting buckets of cash unnecessarily.We get it.
With TechLiteracy® you will:
Save time and money by learning proven industry methods without breaking the bank or giving up equity

Get access to a cohesive curriculum that covers everything you need to know, designed by someone who's built award-winning products (humble brag ;))

Work with us as we help you build your technology from the ground up with live feedback sessions

Stop wasting your time and money on bad agencies and developers, or trying to do it all yourself

Accelerate your startup's growth by avoiding common mistakes and adopting technical foundations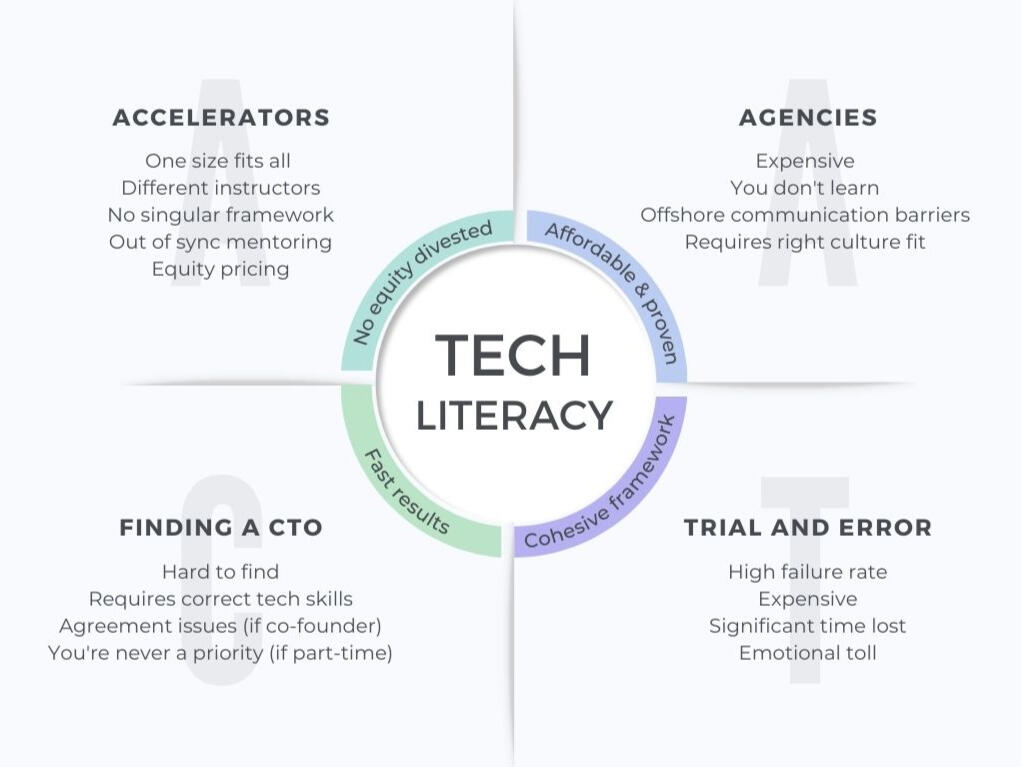 TechLiteracy® is perfect if
You're frustrated you don't speak the same language as the tech industry 'insiders'

You're building an MVP and have experienced multiple setbacks

You've received enormous quotes and are worried about the process and costs

You want to build skills that will last you throughout the your business and career

You've received a plethora of advice you're not quite sure what to do with or how it helps your current situation

You half-jokingly googled 'programming courses' at one point, just to see if that could help

You're looking to fundraise in the next 6-12 months OR

You're able to bootstrap your startup

You're ready to be challenged and get results

You want to empower yourself to have the full picture every time you decide and navigate your startup's future
TechLiteracy® is not for you if
You want to a CTO to deal with "all of it" for you

You aren't validating your ideas with customer research (we really recommend you do! Listen to our podcast episode here to learn how)

You are not looking to work with developers to build your product in the next 6 months

You are looking for a free program (do talk to us about payment plans)

You want to learn how to code your own apps (there's no code in this program!)

You're not willing to carve out 6 hours a week to grow your startup
Important dates
Enrolment is open a couple of times a year (join the waitlist to be notified)

The live program will run for six weeks

New modules are released every Sunday

Weekly office hours are on Wednesdays, 4pm BST / 11 EST / 8am PST

Once the initial six weeks are complete, the content is yours forever*.
*well, as long as the internet still exists and all.
6 Core Modules
These teach you the fundamentals of TechLiteracy so you know exactly how to build and launch products.Modules contain simple video tutorials, full of metaphors and visual aids, and paint a clear picture of the tech industry's fundamentals. You will grasp these in minutes.
Practical frameworks
Easy worksheets crystallise these learnings and walk you through exactly how to apply these foundations to your startup. Think flowcharts and frameworks to tease your thoughts onto paper, making it easy to decide and proceed.
Weekly check-ins
Weekly office hours provide hands-on support to ensure you are getting what you need from the material.These are also an opportunity to ask questions and estimate technical significance from your decisions. This is HUGE. Consulting rates for estimations are costly.
Here's what you'll learn to build your product, sans headache.
The TechLiteracy® curriculum is designed to give entrepreneurs the essential skills they need to succeed in the tech industry. Feeling lost and not sure where to start? Already working with developers, but know in your core that there is a better way?The six modules cover the entire process, including: creating a clear product spec for developers to use, hiring the right engineers to work with you, and just how to get the best out of the team so you launch when you need to, not when the stars align.
Module 1
---
Prioritise a winning product spec
What are you choosing to build?In this module we'll define all your product's features, prioritise them according to the two main stakeholders so you'll only be building what will advance your startup. You will:
Be introduced to the two ultimate stakeholders in deciding product features

Learn an easy and demonstrative framework to define scope

Define the right version of the product you need, rather than desire
Module 2
---
Craft your Technical Architecture Blueprint
Your technical foundations in plain EnglishThis is an empowering module, where you will be making deeply technical decisions from a place of complete knowledge and confidence. You will:
Define what platforms and technology your product requires

Learn about "client-side", "back-end frameworks", and "machine learning" in everyday language

Create your personalised decision matrix to simplify all choices from here on out
Module 3
---
Identify your ideal team
Why there are so many different programmers and how to choose?You might think a programmer just writes code, but just like you wouldn't hire a sushi chef to open a bakery, you want to carefully select your dream team of engineers. You will:
Learn the different skillsets developers can possess and how to distinguish them to achieve your startup's goals

Assess risk factors with different types of technology and programming languages

Go beyond engineering and into other disciplines required for effective product development

See the exact team makeup some notorious startups employ to build award-winning apps
Module 4
---
Construct a hiring process that guarantees success
Vet people carefullyToo often we take what we can get, not what we need. In this module we leave desperation behind and move into a highly tactical and precise method of finding the right talent. You will:
Establish the right fit you desire for your startup

Write a job spec that will attract your dream team and reject everyone else

Create an interview format that effectively evaluates a candidate's skills, required for a fast-paced startup
Module 5
---
Organise your roadmap and timeline
The heartbeat that keeps your team moving forward.It's surprisingly tricky to get everything right in a small team. You'd think, with a handful of people, effective communication would be easy and straightforward. But it often isn't. In this module, you will:
Develop a clear and encompassing roadmap to avoid miscommunication within your team

Learn how to set realistic markers that indicate the desired progress

How to collaborate with your team to generate estimates everyone can get behind, while still hitting your targets
Module 6
---
Establish a fruitful and repeatable process for your team
How to repeat success on the weeklyThis module simply exists to avoid disaster and disappointment, like receiving a monster product at the end that makes your gut sink and eyes well up. You will:
Learn a tried and trusted method for developing products efficiently

Set up a process that allows you to "see" what's happening, avoiding surprises at the end

Use your decision matrix to drive effective adjustments along the way
After six weeks you will have
A clear picture of who you'll need to build your product successfully
---
Your own decision matrix making it super simple to prioritise work and fight fires
A process to evaluate developers and professionals to work with you
---
A trustworthy roadmap and timeline that will serve as a guiding light for you and your team
Chosen the right technical platform for your business goals
---
Ensured that your team's technical choices won't leave you in an impossible position later
A note from Maxim
I designed this program because I found myself teaching this to so many women entrepreneurs. Women at the top of their game, who have established careers, and who have ideas. They're just new to tech. And wherever in the world you are, the principles of Silicon Valley are embedded in the way things are done. For many, it's a whole lotta new, a whole lotta fast.So I founded MENNENIA. There, we help women entrepreneurs build technology with confidence. We remove knowledge and network barriers by simplifying technology and increasing access. We believe that by making technology as simple as everyday English, we fast-track women in creating world-class and life-changing software. And we show up for female founders in tech because the world needs their ideas to matter.Because women I spoke with would tell me how lost they felt. How advice they were being given didn't make sense, and how they felt paralyzed by indecision and overwhelm.They'd say: "Maxim, I just don't speak the language of tech. Maybe this isn't for me". To which I now say, you just need TechLiteracy®.
Enrolment is opening soon
Black Friday Special: TechLiteracy® The Complete Package
This Black Friday, get ahead in your startup by learning to use technology to its fullest potential. For a limited time only, I'm offering TechLiteracy®: The Complete Package.In addition to the entire program, you get a personalised Tech Stack Audit, an additional 1:1 session at the end of the program, and a couple of my favourite books on technology and innovation (which I'll post to you!).This program isn't for the faint-hearted. We cover a lot of material in just six weeks and take you from having no clue how to build your MVP to having a product strategy, job descriptions for a team or agency, a straightforward yet winning interview process, a roadmap, and more.I want to ensure you're a good fit and will benefit from it. (And I also fundamentally disagree with the pressure of these Black Friday sales.)So this Black Friday through Cyber Monday weekend, apply for a quick 25min consultation to see if TechLiteracy® is for you. If we decide you're a great fit, and you purchase the program by December 9th 2022, all the bonuses (worth £1699!) will be yours.
FAQs
Do I need to know any code?
No. TechLiteracy® assumes no prior technical knowledge.
Will I learn any code?
No. TechLiteracy® is a serious training intended for startup founders and CEOs, who need just the right amount of technical knowledge to direct their startup, not build the products themselves.
How much time do I need to reserve for the programme?
You're busy, we get it. We recommend setting aside around 6 hours a week, 1-2 hours for reviewing the content, 3-4 hours for the live training and implementation. While the material is short and to the point, the benefit comes from working through the exercises to think through how this information applies to your circumstances and bringing it to live office hours.
Do I need to already have a startup? I'm at the idea phase.
Not necessarily. TechLiteracy® can be applied at the idea stage also, though it helps to have clarity around what exactly your value proposition is. We encourage you to apply and explain where you're at. We'll get in touch to book a call, and then we can discuss your situation and how you can get the most from the program, if applicable.
Is there any individualised help?
TechLiteracy® is not a bespoke training. However, great care is taken to address all pain points commonly experienced by female tech founders. For any individual questions or circumstances, we have our community and live office hours.
What if I'd like 1:1 help?
We offer 1:1 coaching on an extremely limited basis. If you are interested in both TechLiteracy® and working on a longer-term basis (6 months minimum), mention this in your application and we can discuss bundling this for you.